Last evening, a joyful yet solemn ceremony was held in the Prometheus Publishing offices celebrating the long and distinguished career of Cozy Red, Bart's beloved office chair.  For more years than we care to count, Cozy Red has provided uplifting service to Bart's mind and other bodily parts, comfortably inspiring him through a dozen books, countless articles, and more foolish emails than anyone should ever send.
Champagne and Murphy's oil were hoisted in the celebrant's honor.
A long and arduous search to replace this valued veteran resulted in the selection of Big Boy Blue, formerly from Global's elite Synopsis line.  BBB (as he is nicknamed) says he is looking forward to the ever-expanding challenge of this new station.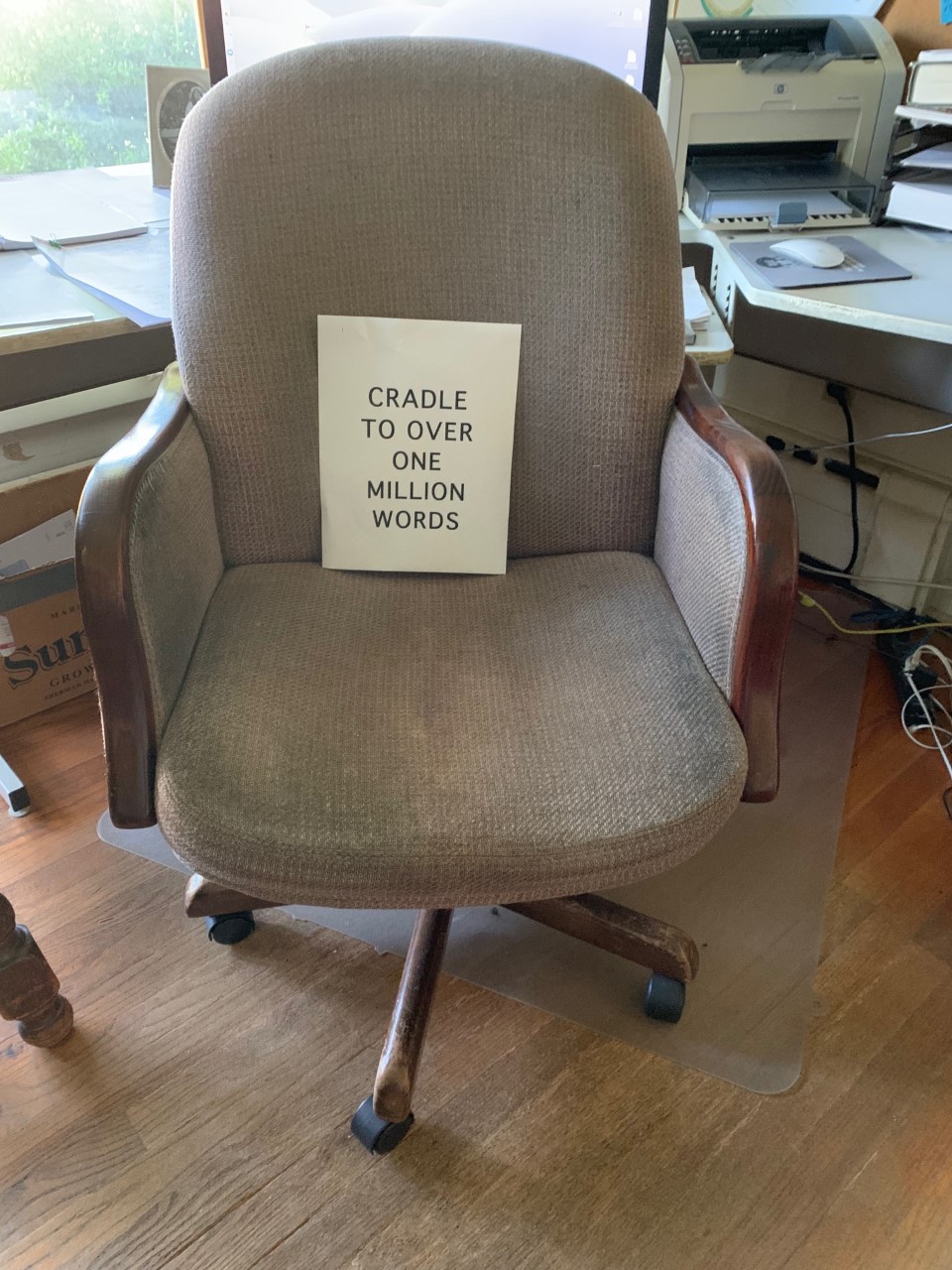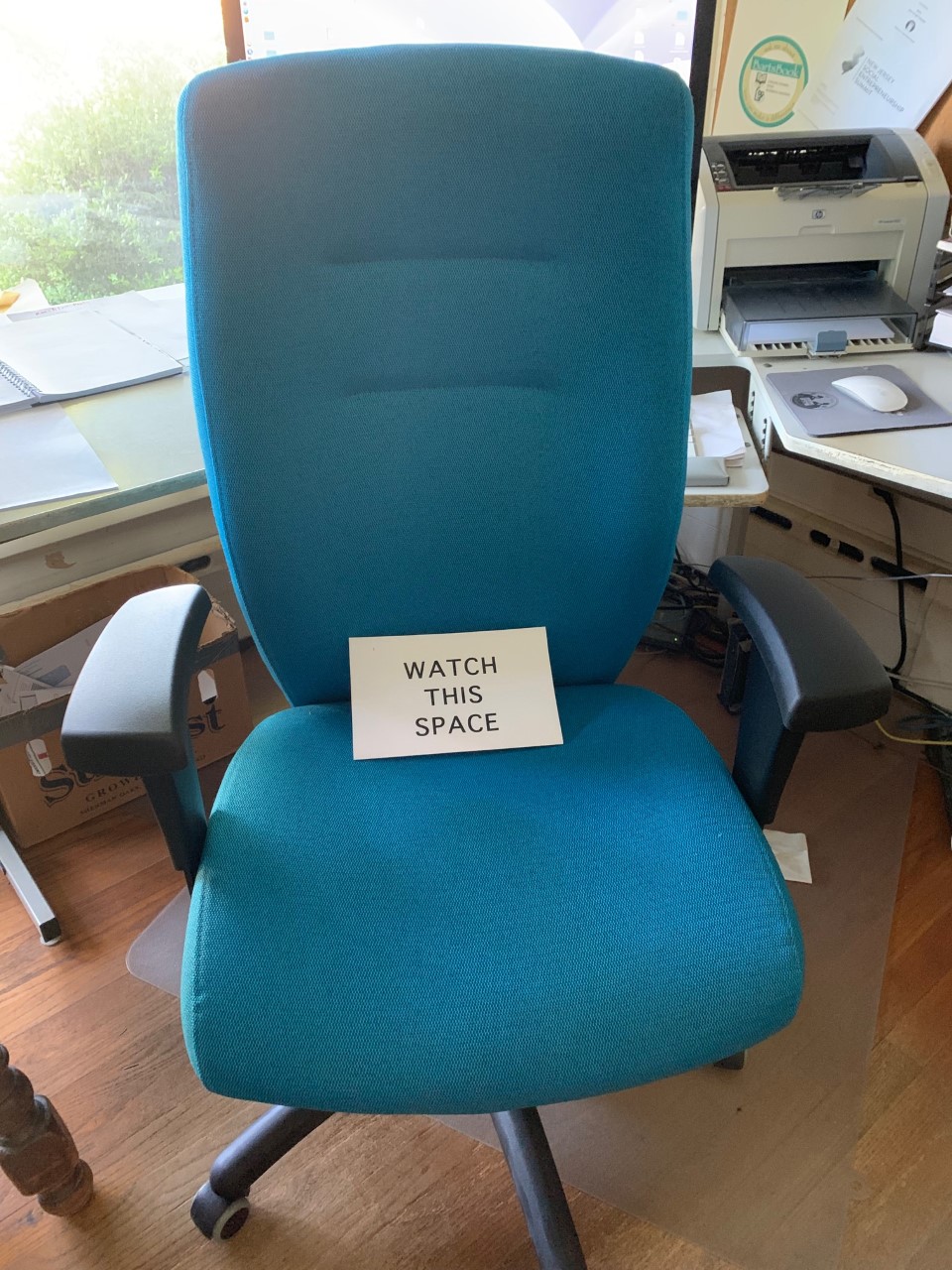 Cozy Red, who will be taking an emeritus position in the Jackson Library,
was heard to generously remark to his fellow furnishings,
"The boy seems a little stiff,
but I'm sure he'll quickly get the feel of things and break in fast." 
Viewers may look for Cozy Red in a supporting role in future BartsBooks videos  which share the wit and wisdom from such books as CEO of Yourself and
 In the Words of My Wife's Husband.
Bart Jackson