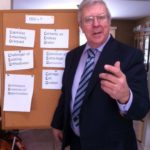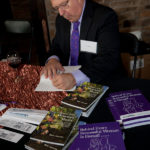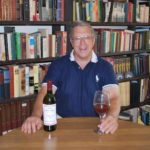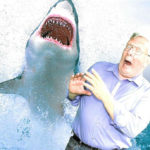 Bart Spends His Days:
– Gleefully laboring as CEO of Prometheus Publishing to produce BartsBooks Ultimate Business Guides, trying to share some useable wisdom with you.
– Hosting The Art of the CEO radio show that shares the insights and fascinating tales of the most influential players in our business community.   http://www.theartoftheceo
– Writing. Bart has penned literally thousands of articles for scores of journals worldwide, and a dozen books ranging from The Art of the CEO and CEO of Yourself to Behind Every Successful Woman is Herself, 101 Best Business Quips, 102 Best Business Quips, Business Basics, Whitewater!, and The Garden State Wineries Guide.  Another 50 or so unfinished books remain backwatered in various stages of completion on his office computer. To read the love poetry Bart has penned to his wife, visit the north wall of their home. Look for "You Know..Whatever" The Art of Conversation and "In The Words of my Wife's Husband" in July 2020.  
– Speaking locally & internationally on business, self-educational, and environmental issues at venues locally and internationally.
Have a Listen:
– Traveling the Globe from Tibet to Tasmania to Tierra del Fuego.  Bart has made a journalistic career of roaming to far corners in search of the most fascinating folks in hopes of sharing their stories with you.  With his good wife Lorraine, Bart has paddled their canoe, pedaled their tandem bicycle, and trekked their well worn feet trough 80-some countries.  Favorite mountain: the one they are planning to climb tomorrow.
– In Other People's Business Bart is an active member of the New Jersey State and Princeton Regional Chambers of Commerce and the New Jersey Business and Industry Association. He is is chief business officer for Leadership USA (NYC). He serves on the Marketing Committee of The Association for Corporate Growth.
– Winemaking. Look for Bart & Lorraine out back in their home in Cranbury, NJ – no, not by the tea house – over there, tending our vines for their Château Bonne Chance wine,
As author of The Garden State Wineries Guide and a vintner himself, Bart willingly shares the vintages and stories of how the best wines of New Jersey continue to triumph over the best of France and California and he hosts Wine Tastings.
Skeptical? Oh Taste and see: Invite Bart to give a wine tasting at your next event. email info@bartsbooks.com
Advocating:
For Literacy: Bart & Prometheus Publishing support IFLA Mobile Libraries Project; Guatemala Outreach Libraries; South Brunswick Library Director's Award; and sponsors the Princeton Writing Academy Awards, and Trenton Library Boxes
For the Environment: Lorraine and Bart are active in the NJ Audubon Society, The Plainsboro Preserve, NJ Conservation Association, The American Rivers Conservation Association.  Bart is a 50-year member of the Appalachian Mountain Club and serves as deacon and chorister in the Nassau Presbyterian Church.
In Days Past…..
Bart is a native of Westfield NJ, graduated from Hobart College with a B.A. in English Literature, founded Biz4NJ business journal, served as chief editor of American Whitewater Journal, and numerous other journals in a well befriended life.
Preachments:
– The aim of writing is to help people a little better to endure life, or a little better to enjoy it.
– The good lord has gifted each of us with the title & privileges of Chief Executive Officer of Yourself.
– Living cautiously is an oxymoron.  Living is by nature done excessively – with a leap and a fling.
– And the greatest wisdom flies in on the wings of laughter.*
Get Set to Laugh
Prepare for New Insights
Let Your Career & Ventures Flourish