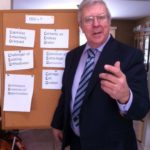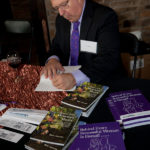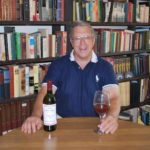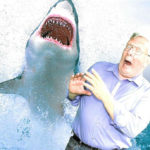 Here's How I Spend My Days:
– Gleefully laboring as CEO of Prometheus Publishing and BartsBooks Ultimate Business Guides, http://www.BartsBooks.com
– Hosting The Art of the CEO radio show which shares the insights of the most influential players in our business community.
– Speaking locally & internationally on business, self-educational, and environmental issues at venues locally and internationally.
– Traveling Blessed to have  Roamed from Tibet to Tasmania. Together  I and Lorraine can they be found paddling our canoe, riding our tandem bicycle, walking the marshes of Cape Cod or tending their vineyard which produces their Château Bonne Chance wines.
        – Writing I've penned literally thousands of articles for scores of journals, and a dozen books ranging from The Art of the CEO and Behind every Successful Woman is Herself to 101 Best Business Quips, 102 Best Business Quips, Whitewater!, and The Garden State Wineries Guide.
– Business I am an  active member of the New Jersey State and Princeton Regional Chambers of Commerce, serving on the Marketing Committee of The Association for Corporate Growth, a Member of LeadershipUSA (NYC), leading as a 50 year  member of the Appalachian Mountain Club and  as deacon and chorister in the Nassau Presbyterian Church; along with supporting several library and literacy causes.
– Environment My good wife Lorraine and I are active in the NJ Audubon Society, The Plainsboro Preserve, NJ Conservation Association, The American Rivers Conservation Association.
– Winemaking If Lorraine and I are not at home in Cranbury, NJ tending our vines for our Château Bonne Chance wine,
                        As author of The Garden State Wineries Guide and a vintner himself, Bart willingly shares the vintages and stories of how the Best wines of New Jersey continue to triumph over the best of France and California and hosts Wine Tastings. Skeptical? Oh Taste and see.
my good wife Lorraine and I may be found Scottish Dancing, paddling some whitewater river, hiking some peak or pedaling our tandem bicycle o'er some fascinating terrain abroad.
In Days Past…..
I am a native of Westfield NJ, a graduate of Hobart College, founded Biz4NJ and several other journals in a well befriended life.
Preachments:
– The aim of writing is to help people a little better to endure life, or a little better to enjoy it.
– The good lord has gifted each of us with the title & privileges of Chief Executive Officer of Yourself
– Living Cautiously is an oxymoron.  Living is by nature done excessively – with a leap and a fling.
– And the greatest wisdom flies in on the wings of laughter.*
• Get Set to Laugh
• Prepare for New Insights
• Let Your Career & Ventures Flourish
Connect With Me Today:
Please enter your contact details and a short message below and I will try to answer your query as soon as possible.