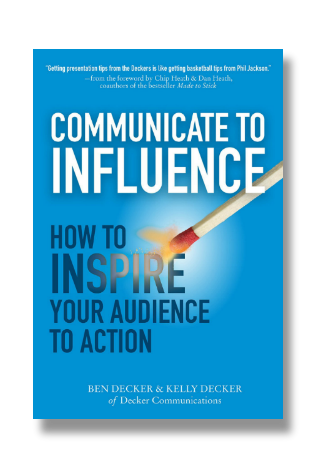 by Ben Decker & Kelly Decker
Business communication sucks. At each meeting and presentation, we are inundated with information, leaving us thirsting for inspiration. Sure, we will check off an action item because we have to . . . but what if we were actually inspired to do something? What if we were so moved that we wanted to do it?
You are called to communicate well. Not only on the main stage, under bright lights, but every time you speak with your colleagues, your clients, and other stakeholders. It's time to learn how. Stop informing. Start inspiring.